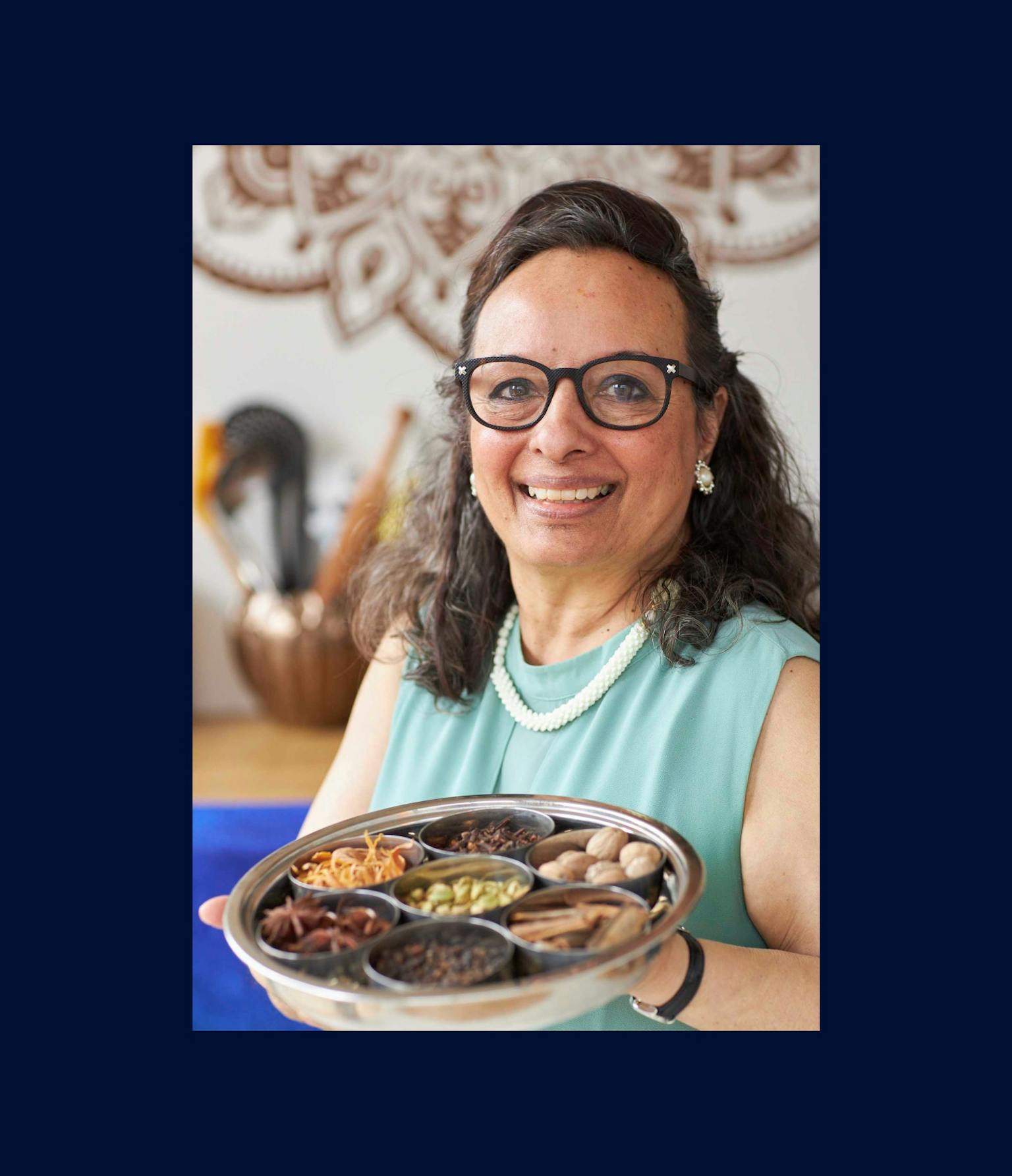 Cooking delicious meals for family and friends is a way of showing kindness towards the ones we love.

Sharing food with others is one of the greatest gifts of all!

Taking the time to cook healthy meals at home is time well spent.

Investing in your health by nourishing yourself with home-cooked foods is one of the best things you can do for your body, mind and spirit. Your future self will thank you later.

We are proud of our culinary traditions and want to share our family recipes with you.

Arvinda's spirit of sharing started through her cooking classes and continues through our masalas. With Arvinda's, we hope you feel inspired to cook healthy, delicious spice-filled meals at home!

We believe the best Indian food is cooked from scratch.

When your inputs are high quality spices, fresh quality ingredients and cooking according to time-honoured traditions, the results are rewarding.

Each and every spice we use is hand-selected for flavour and quality.

We constantly evaluate our ingredients for quality and optimal flavour. Superior quality and bold flavours are our trademarks.

We are passionate about bridging Indian cuisine with local ingredients.

This is our passion! We use Ontario garlic and Prairie-grown coriander and mustard seeds, and continually try to source as many locally grown ingredients as they become available.

We are excited to share and exchange recipe ideas with our customers.

We love having a dialogue of cooking and food with our lovely customers. We are always inspired to hear about your cooking creations and the creative ways you are cooking with Arvinda's masalas!

Pay it forward.

We're blessed to have had much support, kindness and encouragement from many people in our spice journey! We strive to lend support to community organizations and events throughout the year and donate spices to local women's and men's shelters, food banks, soup kitchens and charitable food organizations. We've participated in Eat to the Beat, Canadian Cancer Society's fundraiser since 1995 and donate to organizations such as FoodShare.

Environmental commitments.

Our family's history of caring for the environment goes back decades and we've translated the same ethos at Arvinda's and reduce and reuse whatever we can at every level. Our sacred Mother Earth is in our thoughts with the decisions we make and we're continually improving to minimize our environmental footprint, adapting as climate change is a top issue of the 21st century.
We've had beautiful blessings, warmth and Ayurvedic wisdom lent from our great-grandfather, Dada and grandfather. The kindest of spirits, thank you for everything!