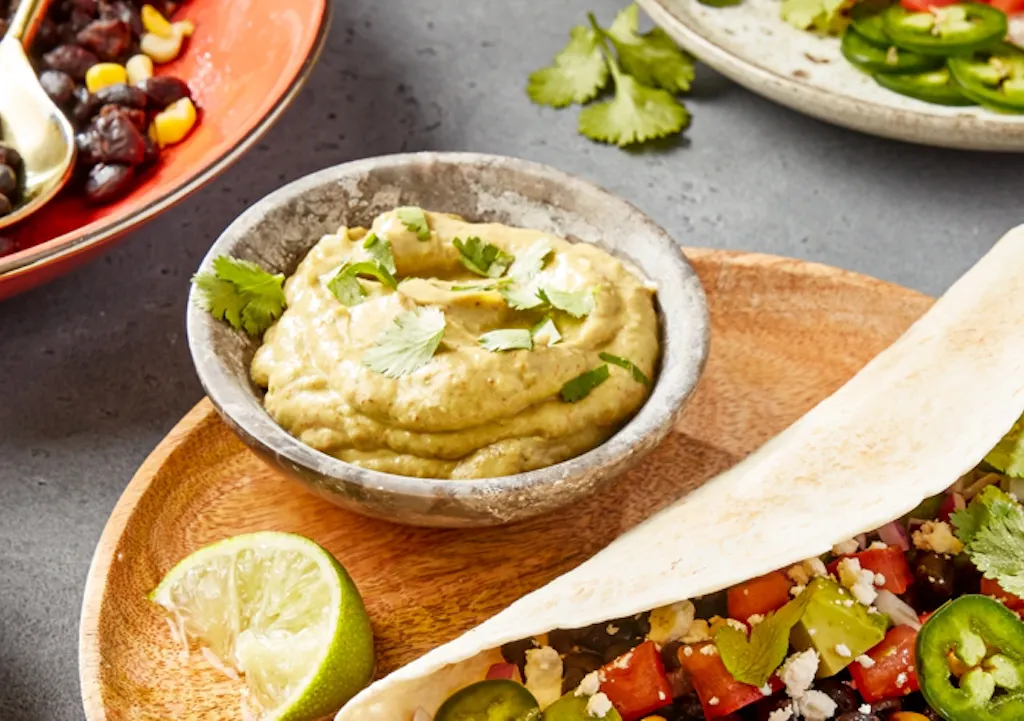 Chipotle Taco Avocado Dip
made with Arvinda's Chipotle Taco
Serve this easy avocado dip with tacos, enchiladas, fresh Mexican corn sopes or fajitas on the side – or simply spread it on toast!
Prep Time
10 min
Yield
¾ cup
In a medium bowl, mash the avocado and stir until smooth.

Add in the rest of the ingredients. Add more ARVINDA'S CHIPOTLE TACO, if desired and add salt, to taste.