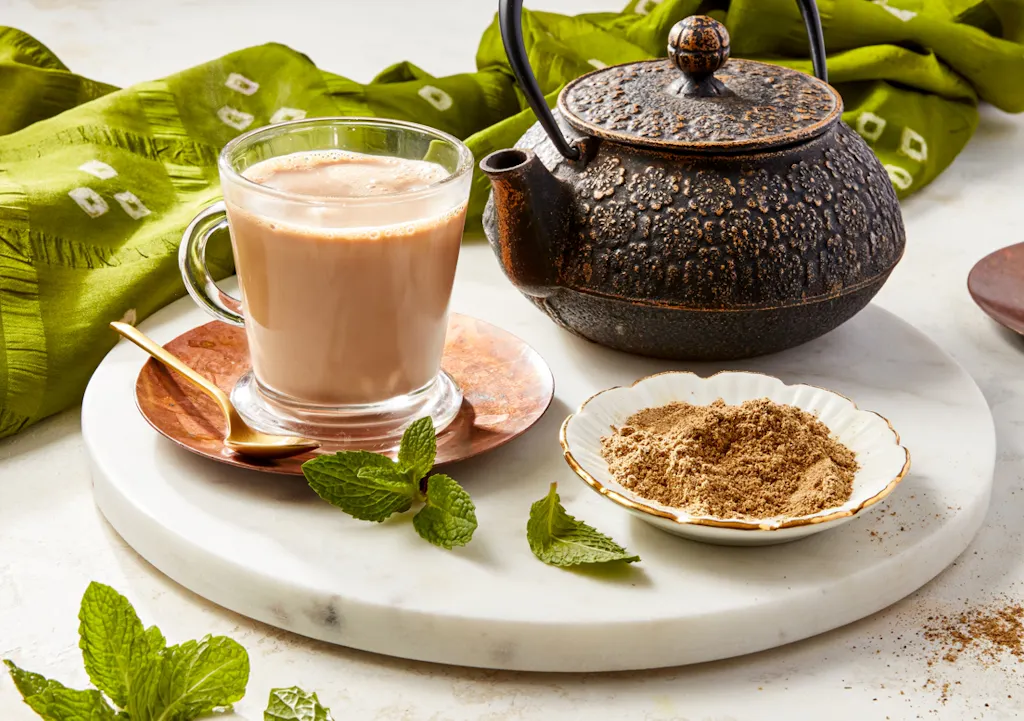 Minted Masala Chai
made with Arvinda's Minted Chai Masala
Cook Time
8 min
Serves
1 to 2
Minted Chai

1 to 1 ¼ CUPS

1 ½ to 2 TSP.

black loose leaf tea OR 1 black tea bag

¾ TSP.

ARVINDA'S MINTED CHAI MASALA

½ to ⅔ CUP
In a small or medium pot, bring the water to a boil.

Add the tea and ARVINDA'S MINTED CHAI MASALA and boil for a couple of minutes.

Add the milk and the sugar and bring the tea up to a second boil. As it is boiling to the top of the pot, reduce the heat to medium and simmer for a couple more minutes.

Strain into a mug, or two smaller cups. Serve hot and enjoy!